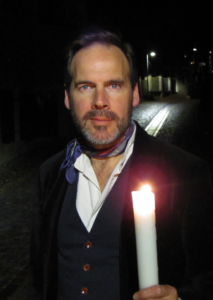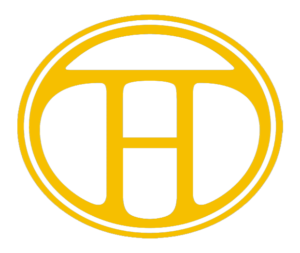 Charles Dickens' A Christmas Carol - 2018
YEAR 6 - Europe 
Performance Dates
December 3
API Bundesrealgymnasium Innsbruck - High School performance
December 4 & 5 - Ireland
Smock Alley Theatre, Dublin - https://smockalley.com
December 6 & 7 - England
The Tea House Theatre, London - http://www.teahousetheatre.co.uk/whats-on/
December 8 & 9 - Basel, Switzerland
The Safe Theater, Basel - presented by Upstart Entertainment - December 8 & 9 -www.ticketino.com - and for information www.upstart-entertainment.ch 
December 10 & 11 - Geneva
Theater Uptown, Geneva - Tickets available from 15 November: please call 078 733 1207 or email ericajgeller@gmail.com.
December 14 to 17 - Czech Republic
Prague Shakespeare Company, Prague - www.pragueshakespeare.cz
December 19 to 21 - Italy
The Michael Pacher Haus, Bruneck - Dec 21 Public Performance - https://www.ticketino.com/en/Event/Charles-Dickens-A-Christmas-Carol/79197
19th & 20th are High School performances
For the past five years, it's been my privilege to perform Charles Dickens' A Christmas Carol from Maine to North Carolina. I have performed in schools and universities, church basements and jazz clubs, book stores and theaters, wherever people have willingly gathered to listen and share in Charles Dickens' classic holiday tale of the miser, Ebenezer Scrooge and his ghostly adventures on Christmas Eve.
A Christmas Carol is a story rich in humour and filled with insight into the human condition. Dickens urges us to reflect on the world around us, to take notice of others and to be our better selves - to act as a force for good in the world. His language is vivid and funny, angry and compassionate, and thrillingly theatrical.
I love this book and have since I was a child.
Six years ago, when Ross MacDonald, my friend and colleague from the Bay Colony Shakespeare Company, and I sat down at my kitchen counter in my home in Marshfield, we tried to find a way to come to the story anew, with passion, clarity and simplicity. We were both parents of young children at the time and the phrase "Daddy, tell me a story" was often heard in both our homes. The production, as it grew (with the help of our incredibly gifted performer/stage manager Erica Simpson) began to reflect everything we thought the BCSC should be about - to tell great stories: simply, compassionately and fully. It remains one of the most joyous rehearsal periods of my life.
In the five years since it has been my continued joy to revisit and retell this story. Every year the audience has grown and I've had the good fortune to take the show farther and farther afield. I would never have dreamed that, six years on, we would be touring the show to Europe.
Yet here we are.  
I hope you will join us as we gather up A Christmas Carol and head out. The road beckons. Innsbruck, Dublin, London, Basel, Geneva, Prague and Bruneck are calling. I hope we see you there.
For rates and bookings, please call +39 320 9333730 or click on the Contact link. 
For a quick glimpse of the show please visit my Youtube Channel: https://www.youtube.com/channel/UChBQzvlIH7NBBoKkVFe9i0w?view_as=subscriber 
or click the 'Media' link here on the website.
See you at the theatre … or book store, jazz club, church basement, university or school.
Thank you!
Neil McGarry
"The performance brought tears to my eyes. It broke my heart and renewed it … captivating, funny and thought provoking. I will see this again and recommend it for all ages to experience" - Jessica Holcomb, audience member
For the past five years, Neil McGarry has inspired audiences across New England with his award winning solo performance of Charles Dickens' A Christmas Carol. Currently based in the Italian Alps, McGarry brings the award-winning production of the Dickens favorite to Europe for the first time in December of 2018.  
 Using only Charles Dickens' original text, McGarry delivers a riveting performance of the classic holiday story, portraying each and every character with full engagement and, somehow, making you believe you're watching a full company of players. Fully staged, complete with dancing, this one-man tour de force has left critics and audiences of all ages laughing and crying with joy – and rightly so. Simultaneously moving and entertaining, the result is a kaleidoscope of action, humour, and language delivered with a simplicity that disarms and touches the heart.
Directed by Ross MacDonald and created under the auspices of The Bay Colony Shakespeare Company, Neil McGarry's stunning one-man performance of Charles Dickens' A Christmas Carol won "Best Solo Performance of 2014" from the Independent Reviewers of New England (IRNE), after being nominated for the same award in 2013. It was also named "Best of Boston" in 2013 by critic Jules Becker. 
More praise for this uniquely moving production: 
"Astounding and charming performance... A 'Carol' worth singing about... the story has never been so alive and real... 'A Christmas Carol' for the ages" - Jack Craib, South Shore Critic
"McGarry's performance is extraordinary on many counts but one  especially; his characters are all so sincere and innocently drawn, that you give yourself over to the story like a child … a magical alchemy absorbs and involves the audience and holds them spellbound" – Beverly Creasey, Boston Arts Review
"McGarry is a gifted actor... this is a performance well worth seeing" – Mike Hoban, Boston Events Insider 
"McGarry deftly and brilliantly performs every character in this Victorian masterpiece... deeply moving... one of the most artistic, creative and energetic performances of the 2014 Boston theater season... an early Christmas gift I will long remember" – Dr. Al Chase, White Rhino Report