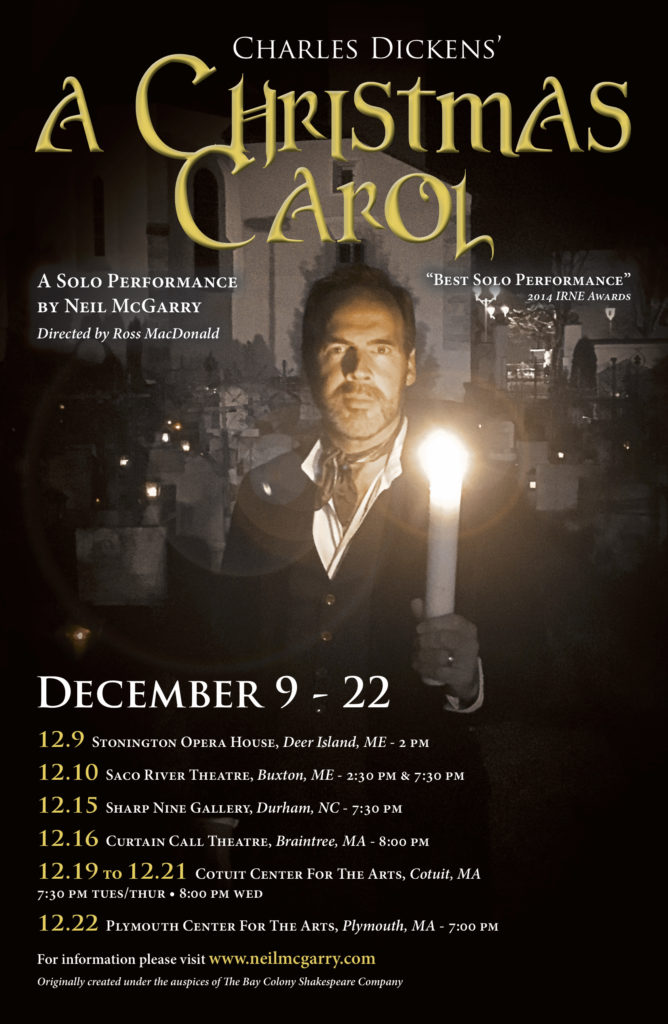 Charles Dickens' A Christmas Carol - 2017
I am so happy to be returning to A Christmas Carol for year 5! I get to travel a little farther afield this year - Maine, New Hampshire, & North Carolina as well as visiting with my dear friends at Cotuit Center For The Arts in Cotuit, Curtain Call Theatre in Braintree, and Plymouth Center For The Arts before returning to Italy on 12/23.
The schedule so far:
12/9 - Stonington Opera House, Deer Island, ME - http://www.operahousearts.org
12/10 - Saco River Theatre, Buxton, ME - http://www.sacorivertheatre.org/events/2017/12/10/a-christmas-carol
12/12 - Chester Academy, Chester, NH
12/15 - Sharp Nine Gallery, Durham, NC - www.durhamjazzworkshop.org
12/16 - Curtain Call Theatre, Braintree, MA - http://www.curtaincallbraintree.org/shows_events.html
12/19 to 12/21 - Cotuit Center For The Arts, Cotuit, MA - http://www.cotuitcenterforthearts.org/experience-art/a-christmas-carol-2017/
12/22 - Plymouth Center For The Arts, Plymouth, MA - https://plymouthguild.org/events/performing-arts/christmas-carol-2017-friday
I hope you to see as many of you as can come!
Be well,
Neil