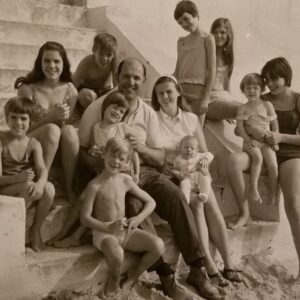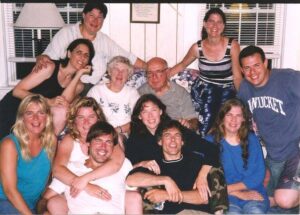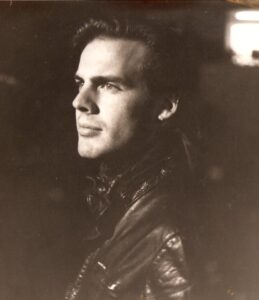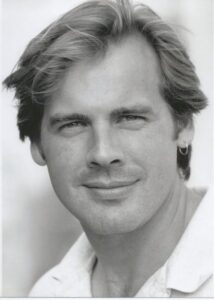 Neil hails from Cape Cod, Massachusetts, in the United States. He is the seventh child from a loving family of ten children and the brother of jazz singer and four time Grammy nominee, Kate McGarry.
He began his work in the theatre in the summer of 1980 as an apprentice at the Cape Cod Melody Tent. He has been a working professional actor for over 35 years with performances in theatre, film, television and radio.
Neil founded The Bay Colony Shakespeare Company in the Autumn of 2012 and was Producing Artistic Director until June of 2016. During his tenure, the BCSC produced 12 works that toured regional New England and one show, Burbage, that went to the New York Int. Fringe Festival. At his departure from the BCSC, Neil received the ARTIE award from the town of Plymouth, Massachusetts, for "Artistic Excellence & Services to the Community of Plymouth, Above and Beyond the Call of Duty".
The BCSC production of Charles Dickens' A Christmas Carol was born in 2013, (Best Of Boston - 2013) and was named "IRNE Best Solo Performance of 2014" by the Independent Reviewers of New England. This performance toured across the northeast United States for five years. In 2018,  Neil and A Christmas Carol traversed Europe for the first time, touring to Innsbruck,  Dublin, London, Basel, Geneva, and Prague, finally concluding in Bruneck, Italy. In 2019 A Christmas Carol toured to London, Bath, Basel, Dusseldorf, and Co. Leitrim.
For the BCSC: A Christmas Carol - 2014 IRNE Award "Best Solo Performance", 2013 "Best Of Boston", Burbage - Cape Cod Times "2013 Critics Favorites" & "Best Play".
He has a special love for Shakespeare and has performed in 24 of his 37 plays, roles include: Hamlet Hamlet) BCSC, Romeo & Juliet (Romeo) Seacoast Rep, NH, Julius Caesar (Brutus) Philadelphia Shakespeare Festival, Two Gentleman Of Verona (Crab the Dog) Excaliber Theatre Co., Los Angeles, The Winter's Tale (Leontes) BCSC & NY Classical Theatre, Much Ado About Nothing (Benedick) BCSC & The Publick Theatre, Boston, A Midsummer Night's Dream (Theseus/Oberon & directed) BCSC, Hamlet (the Ghost, Player King & directed) BCSC, Macbeth (Macduff) BCSC, Macbeth (Malcolm) North Shore Music Theatre & Cape Rep, and Measure For Measure (The Duke), Love's Labor's Lost (King of Navarre), The Merchant Of Venice (Antonio), A Midsummer Night's Dream (Demetrius), As You Like It (Oliver), Romeo & Juliet (Benvolio & The Chorus) - all at The Publick Theatre, Boston. He is currently working on a film of Shakespeare's The Winter's Tale.
Favourite roles include: the New England premiere of Dead Man's Cellphone (Gordon) Lyric Stage Co., Boston,  Doubt (Father Flynn) Worcester Foothills Theatre, Of Mice And Men (George) & The Crucible (Judge Danforth) for New Rep On Tour, and My Name Is Asher Lev (Aryeh, Jacob Kahn), Steel Pier (Mick Hamilton), The Rose Tattoo (Mangiacavallo) all for Cape Rep.
Film and television credits include: Sisters, Hill Of Vision, Manaslu - Berg Der Seelen, Frank The Bastard, Edge Of Darkness, The Proposal, Killing Dinner, Fall Apart, Absent Father, Bust, Stranger, and Stuff Stephanie In The Incinerator, PBS/American Experience: Alexander Hamilton, ABC TV's All My Children, and Showtime's Brotherhood.
His radio work includes: Six titles (leads and featured roles) in the Cape Cod Radio Mystery Theatre collection, all broadcast by National Public Radio and Voice of America.
Neil received his training at the National Shakespeare Conservatory and is a proud member of Actor's Equity Association and SAG - AFTRA. He currently lives in the Italian Alps with his wife and three children.